ARENCO ARENCOMATIC 500 METAL TUBE FILLER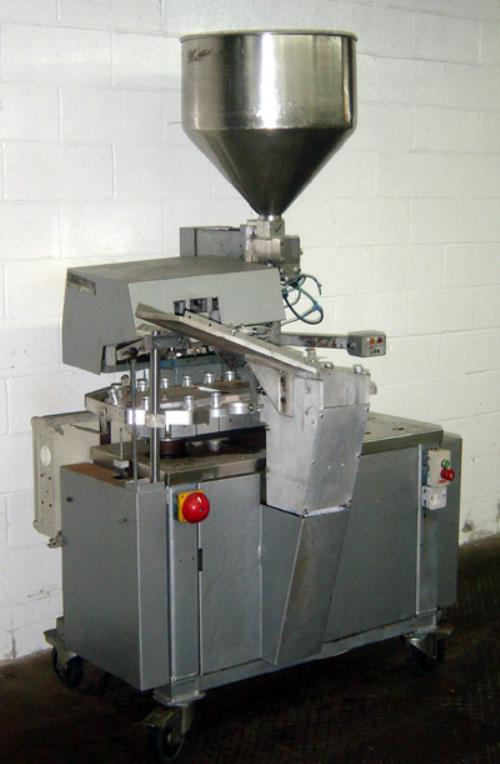 ARENCO ARENCOMATIC 500 METAL TUBE FILLER
This product has no valid combination.
---
ARENCO ARENCOMATIC 500 METAL TUBE FILLER
ARENCO ARENCOMATIC 500 METAL TUBE FILLER
ARENCO ARENCOMATIC MODEL 500 22 POCKET, SINGLE PISTON TUBE FILLER FOR METAL TUBES WITH AUTOMATIC TUBE LOADER, 1-3/16" DIAMETER FILLING NOZZLE AND WITH HERMA MODEL ELBA 8 PRESSURE SENSITIVE LABELER, DRIVEN BY A 1-1/2 HP, 3 PHASE, 60 CYCLE, 415 VOLT MOTOR.
TUBE SIZE: UP TO 2" DIAMETER
UP TO 10" TALL
UP TO 50 TUBES/MINUTE
THIS TUBE FILLER WHICH WAS PREVIOUSLY USED WITH UNPRINTED TUBES, DOESN'T HAVE AN ELECTRIC EYE, BUT DOES HAVE A LABELER FOR APPLYING A LABEL ON THE TUBE.

We can modify this machine to work with hot air. See attached video of a similar machine we converted.
---